Trading list news update - Oct 14: TGTX - TG Therapeutics
TG Therapeutics announces updated data from multiple sclerosis trials
TG Therapeutics announced data presentations, including additional analyses from two global, active-controlled, Phase 3 studies, called ULTIMATE I & II, evaluating ublituximab, the company's investigational novel, glycoengineered anti-CD20 monoclonal antibody, compared to teriflunomide, in patients with relapsing forms of multiple sclerosis. As previously reported, both studies met their primary endpoint with ublituximab treatment demonstrating a statistically significant reduction in annualized relapse rate over a 96-week period. In ULTIMATE I, treatment with ublituximab resulted in an annualized relapse rate of 0.076 compared to 0.188 for teriflunomide, representing a relative reduction of approximately 60%. In ULTIMATE II, treatment with ublituximab resulted in an ARR of 0.091 compared to 0.178 for teriflunomide, representing a relative reduction of approximately 50%. A post-hoc analysis of the slopes from week 24 - week 96 showed there was no difference in the brain volume decline between the arms in ULTIMATE I and the rate of brain volume decline was lower for ublituximab in ULTIMATE II. In a prespecified analysis, ublituximab treatment was associated with significant improvement in Multiple Sclerosis Functional Composite score as compared to teriflunomide in both ULTIMATE I and II. "The data further elucidate the potential benefits of ublituximab treatment especially on the tertiary endpoint of improvement in MSFC score, a detailed review of which is the subject of a late breaking e-poster.. We look forward to today's event and hope you all can join us and hear from the key opinion leaders," said TG CEO Michael Weiss.
---
Our Take: "Our top pick! If you don't own this, but some now and put it away. This MS drug is looking great. Just a matter of time before this company gets bought out."
---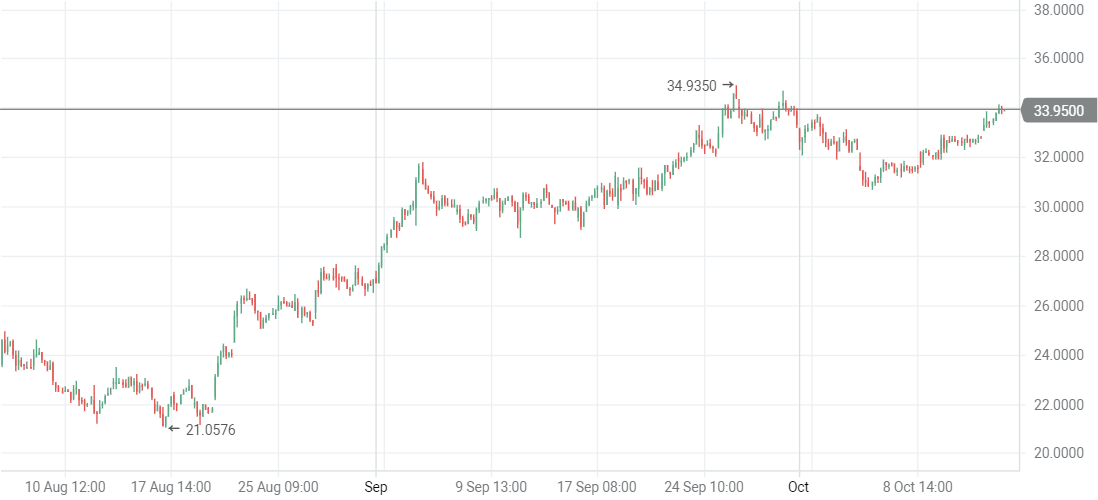 ---
Disclosure: I may trade in the ticker symbols mentioned, both long or short. My articles represent my personal opinion and analysis and should not be taken as investment advice. Readers should do their own research before making decisions to buy or sell securities. Trading and investing include risks, including loss of principal.

If you liked this article, please click the LIKE (thumbs up) button.
Feel free to leave any comments, question, or opinions. (Sign-up if you haven't already done so).
Follow us/bookmark us and check back occasionally for additional articles or comments on our page...
.