May 25 - Trading List: Updates, Analyst Actions, Our Take - AUPH, IOVA
Aurinia reported positive data as competitors 'stumble,' says H.C. Wainwright
H.C. Wainwright analyst Ed Arce noted that Aurinia Pharmaceuticals ($AUPH) announced that a "supportive interim analysis" of its AURORA 2 continuation study will be presented at the upcoming European Alliance of Associations for Rheumatology, or EULAR, Congress being held June 2-5. The new data will represent the longest-available outcomes data for LUPKYNIS to date for the treatment of lupus nephritis, or LN, said Arce. Meanwhile, competitor Boehringer Ingelheim announced in a poster presentation at EULAR that its anti-CD40 mAb, BI655064, failed to meet its primary endpoint of complete renal response and Eli Lilly (LLY) disclosed in a recent quarterly filing that TULIP-LN1, its Phase 2 study of anifrolumab, also failed to meet its primary endpoint, according to Arce. The analyst, who maintains his 100% odds of approval view for LUPKYNIS in the U.S., keeps a Buy rating and $35 price target on Aurinia shares.
Our Take: "AUPH is a tradeable longer-term biotech holding. Selling peaks and buying dips is the play here. Also using options to trade around a position. Selling covered calls for cash income or selling cash covered puts for a better entry price."
---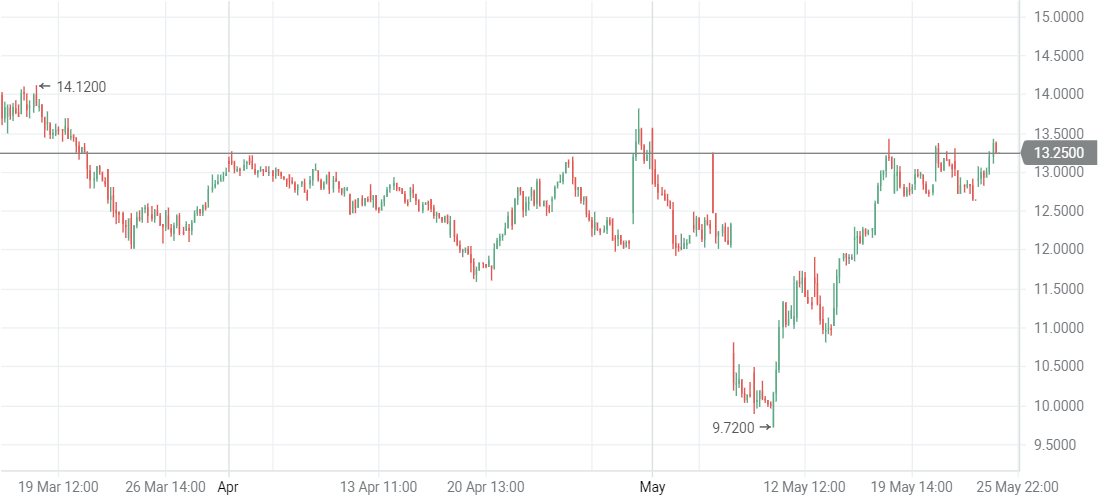 ---
Iovance Biotherapeutics price target lowered to $38 from $51 at Oppenheimer
Oppenheimer analyst Mark Breidenbach lowered the firm's price target on Iovance Biotherapeutics to $38 from $51 and keeps an Outperform rating on the shares. The analyst acknowledges that last week's "bombshell" announcement of CEO Maria Fardis' resignation, a day after negative feedback from the FDA, came as a shock to investors-sending shares tumbling to a 52-week low. While Breidenbach remains confident in the clinical potential of TIL therapy, he believes the CEO's departure adds material risk with respect to product commercialization. Given lifileucel's strong clinical data, Breidenbach still thinks that the CMC-related impasse with the FDA will be resolved, but has no basis for confidence in new filing timelines guided by management.
Our Take: "The big dip most likely will be a buying opportunity. The clinical data here for IOVA is strong. The problem is "more time is needed", which many investors and traders do not like. Look for good entry points here on any additional dips and be aware of a longer-term time frame now."
---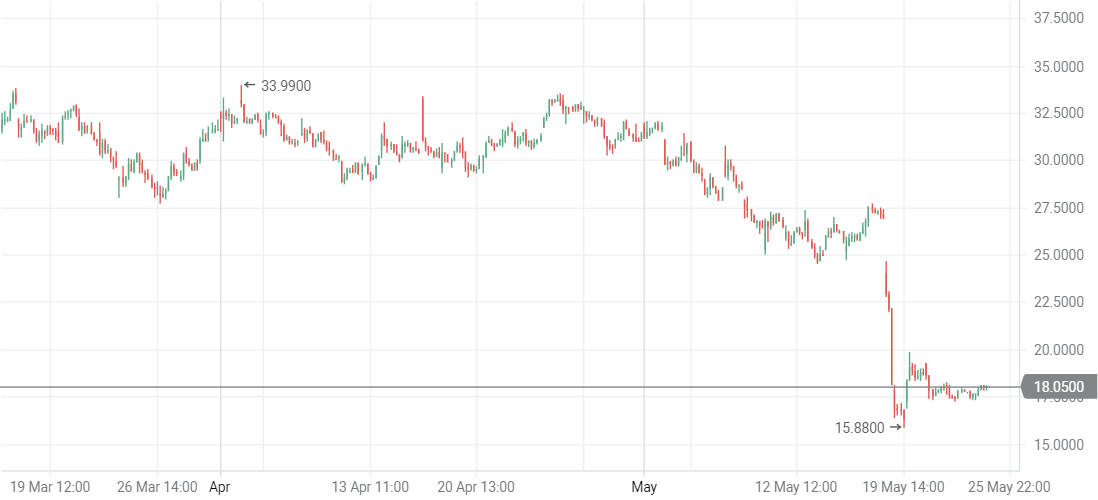 ---
Disclosure: I may trade in the ticker symbols mentioned, both long or short. My articles represent my personal opinion and analysis and should not be taken as investment advice. Readers should do their own research before making decisions to buy or sell securities. Trading and investing include risks, including loss of principal.

If you liked this article, please click the LIKE (thumbs up) button.

Feel free to leave any comments, question, or opinions. (Sign-up if you haven't already done so)!
Follow us/bookmark us and check back occasionally for additional articles or comments on our page...
.