Watchlist Update: 2-12-2020 - WLL - Whiting Petroleum - Analyst Comments
$WLL - On our trading list/no current position. This got crushed today on news of a possible debt restructuring type of thing. They have a TON of debt and oil prices has shocked their bottom line. We are staying on the sidelines to buy cheap someday when there is a sign that oil prices will start rising. This seems a ways out now, so use patience!
---
No 'incremental news' in Debtwire article on Whiting Petroleum, says SunTrust
SunTrust analyst Neal Dingman noted that Whiting Petroleum shares traded down by as much as 50% following an article last night from Debtwire that said the company is holding talks with advisors to review its capital structure and work out a potential "up-tiering exchange." While he is not aware of any imminent credit discussions, he believes the most likely course of action for the company would be to propose a secured debt exchange to address upcoming maturities. He also does not believe last night's Debtwire article had any incremental news, although today's stock and bond declines highlights the continued volatile nature of the energy market, Dingman tells investors. He has a Buy rating on the stock, which is off its earlier lows but remains down by about 21% in afternoon trading.

---
$WLL
, Whiting Petroleum Corporation / H1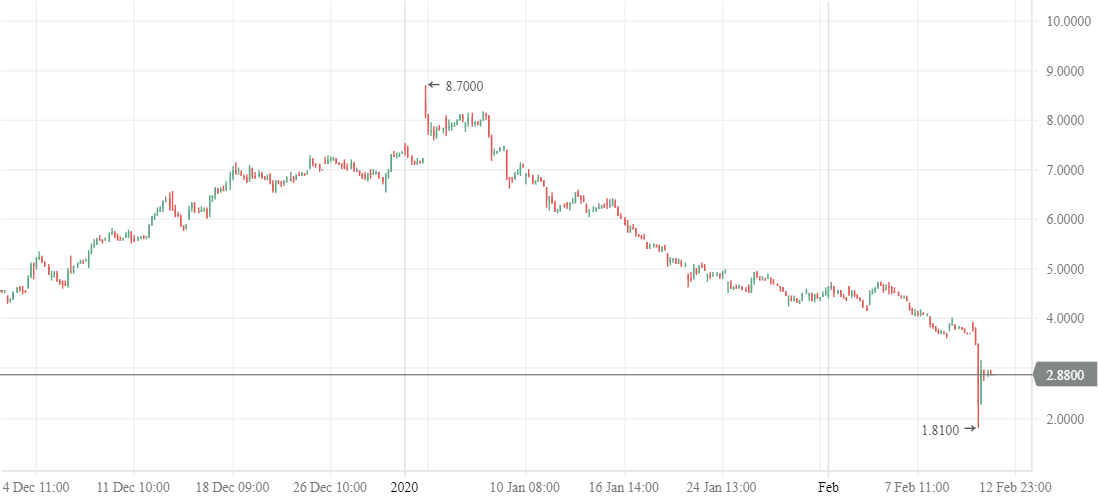 ---
Disclosure: I may trade in the ticker symbols mentioned, both long or short. My articles represent my personal opinion and analysis and should not be taken as investment advice. Readers should do their own research before making decisions to buy or sell securities. Trading and investing include risks, including loss of principal.
If you liked this article, please click the LIKE (thumbs up) button.
Feel free to leave any comments, question, or opinions. (Sign-up if you haven't already done so).
Follow us/bookmark us and check back occasionally for additional articles or comments on our page...