Feb. 24 - Trading List: Updates, Analyst Actions, Our Take - EPZM, HZNP
Notable updates, news, or analysts actions from our trading lists followed by 'Our Take'.
---
Epizyme price target lowered to $27 from $35 at Citi
Citi analyst Mohit Bansal lowered the firm's price target on Epizyme to $27 from $35 and keeps a Buy rating on the shares. While investor expectations for Tazverik Q4 numbers were low at $6M-$7M, the actual sales of $4.5M was disappointing, Bansal tells investors in a research note. The analyst lowered near-term sales estimates for Tazverik as he's now less confident in the launch trajectory. However, Bansal remains optimistic about the long-term value and potential of the asset.
Our Take: "EPZM in the longer term has strong potential. In the short-term we would accumulate shares by selling puts to get a lower price of entry."
---
Horizon Therapeutics ($HZNP) soundly beat fourth-quarter views after capping off what the company called a "breakthrough year" with the launch of a new drug. In response, HZNP stock jumped on Wednesday.
Horizon reported adjusted earnings of $1.28 a share on $745.3 million in sales for its fourth quarter ended Dec. 31. Both measures were well above the estimate of analysts polled by FactSet for Horizon earnings of $1.05 per share on $691.6 million sales.
The company's sales and earnings more than doubled from the year-earlier period. Sales rocketed 105% and earnings surged 129%. Chief Executive Tim Walbert called 2020 a "breakthrough year." The firm launched Tepezza, a treatment for thyroid eye disease, last year.
"The launch of Tepezza, one of the most successful rare disease medicine launches ever, strengthened our position as one of the fastest growing biotech companies," he said in a written statement. "Our recently announced agreement to acquire Viela further strengthens this position by adding a deep midstage biologics pipeline and an on-market rare disease biologic, Uplizna."
Our Take: "HZNP was a big winner for us last year and continues to outperform! A very solid biotech/healthcare stock. Buy dips form certain on this one."
---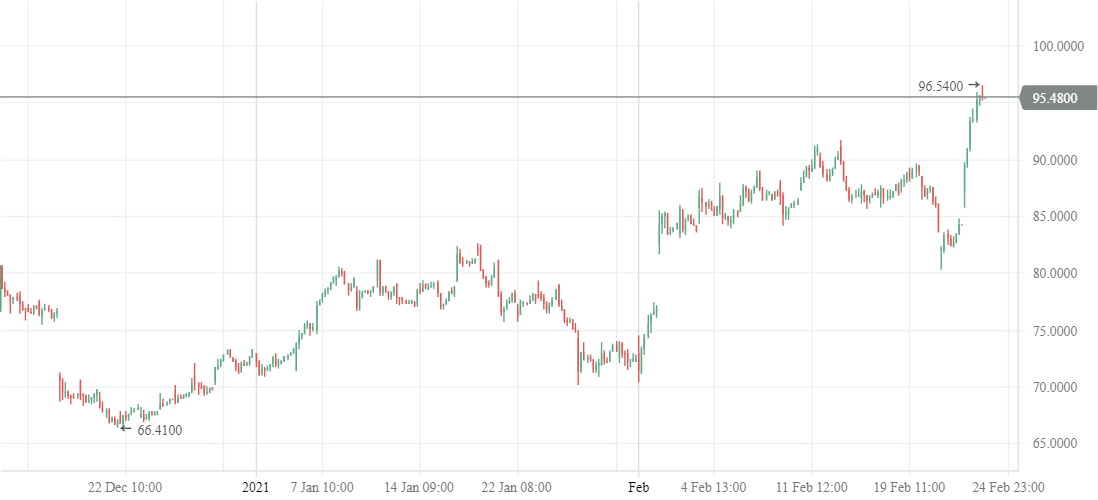 ---
Disclosure: I may trade in the ticker symbols mentioned, both long or short. My articles represent my personal opinion and analysis and should not be taken as investment advice. Readers should do their own research before making decisions to buy or sell securities. Trading and investing include risks, including loss of principal.

If you liked this article, please click the LIKE (thumbs up) button.
Feel free to leave any comments, question, or opinions. (Sign-up if you haven't already done so)!
Follow us/bookmark us and check back occasionally for additional articles or comments on our page...
.