Trading List: Jan. 6 - Daily Chart *New* - TGTX
Introducing something new for us - A daily quick tech chart chosen from our favorites list or watch list of stocks.
---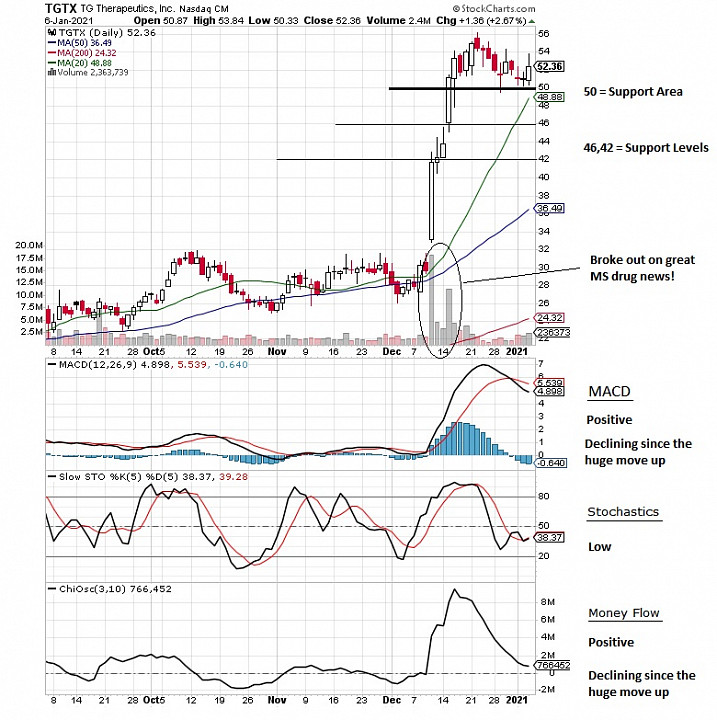 ---
Our Top Pick - $TGTX.
A big winner as you can see on the chart recently! We mark a support line at $50. We do expect to stay above 50 and advance higher.
---
Disclosure: I may trade in the ticker symbols mentioned, both long or short. My articles represent my personal opinion and analysis and should not be taken as investment advice. Readers should do their own research before making decisions to buy or sell securities. Trading and investing include risks, including loss of principal.
If you liked this article, please click the LIKE (thumbs up) button.
Feel free to leave any comments, question, or opinions. (Sign-up if you haven't already done so).
Follow us/bookmark us and check back occasionally for additional articles or comments on our page...
.