Trading list update - Sept 23: TGTX - TG Therapeutics
Company released a safety analysis on one of their lymphoma drugs - Very Positive News.
---
TG Therapeutics announces publication of results from safety analysis of UKONIQ
TG Therapeutics announced the publication of results from an integrated safety analysis of UKONIQ, the company's inhibitor of PI3k-delta and CK1-epsilon, in patients with relapsed or refractory lymphoid malignancies in Blood Advances, a journal of the American Society of Hematology. Michael Weiss, the company's Chairman and Chief Executive Officer stated, "We are pleased that the integrated safety analysis of 371 patients treated with UKONIQ has been published in Blood Advances. We believe these data further support the differentiated safety profile of UKONIQ, the first and only PI3k-delta and CK1-epsilon inhibitor, which is now commercially available to patients with relapsed or refractory marginal zone lymphoma and follicular lymphoma. As we strive toward obtaining FDA approval of the investigational combination of UKONIQ and ublituximab, U2, in CLL by the PDUFA goal date of March 25, 2022, furthering our understanding of the safety and tolerability profile of UKONIQ remains paramount to us." The manuscript includes integrated comprehensive toxicity data from 4 open-label phase 1 and 2 studies that included 371 adult patients with relapsed or refractory non-Hodgkin lymphoma, including patients with follicular lymphoma, marginal zone lymphoma, diffuse large B-cell lymphoma/mantle cell lymphoma, chronic lymphocytic leukemia, and other. All patients were treated with umbralisib at 800mg or higher once daily. At data cutoff, median duration of umbralisib treatment was 5.9 months, and 107 patients received umbralisib for greater than or equal to 12 months. Key highlights from this manuscript include: the most common grade greater than or equal to 3 treatment-emergent adverse events were neutropenia, diarrhea, and increase aminotransferases; AEs of special interest were limited and included pneumonia in 29 patients, noninfectious colitis in 9 patients, and pneumonitis in 4 patients; treatment-emergent serious AEs occurred in 95/371 patients; AEs led to discontinuation of umbralisib in 51 patients; and no cumulative toxicity over time was observed.
---
Our Take: "This is our top stock pick. They have a good pipeline of lymphoma drugs, but I am really looking at their MS drug which has the potential to be the 'best in class'. Massive upside is possible here."
---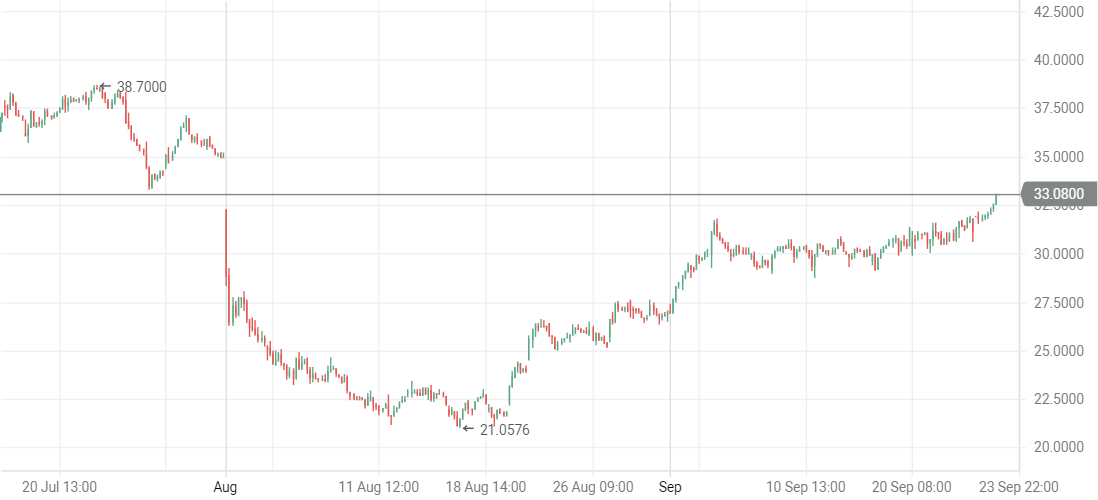 ---
Disclosure: I may trade in the ticker symbols mentioned, both long or short. My articles represent my personal opinion and analysis and should not be taken as investment advice. Readers should do their own research before making decisions to buy or sell securities. Trading and investing include risks, including loss of principal.

If you liked this article, please click the LIKE (thumbs up) button.
Feel free to leave any comments, question, or opinions. (Sign-up if you haven't already done so).
Follow us/bookmark us and check back occasionally for additional articles or comments on our page...
.