Watchlist Update: 3-20-2019 - AUPH - Aurina Pharma - Analyst Comments(2)
Aurinia Pharmaceuticals analyst commentary at RBC Capital
Aurinia Pharmaceuticals price target raised to $11 from $9 at RBC Capital. RBC Capital analyst Douglas Miehm raised his price target on Aurinia Pharmaceuticals to $11 and kept his Outperform rating. The analyst says the company's Q4 results contained "no surprises" as it remains on track for its phase 3 lupus nephritis trial, with the readout expected later this year. Miehm adds that his higher price target reflects his updated model for positive voclosporin IP developments.

Read more at: (source)
https://thefly.com/landingPage...
---
Aurinia Pharmaceuticals analyst commentary at Cantor Fitzgerald
Aurinia Pharmaceuticals price target raised to $24 from $18 at Cantor Fitzgerald. Cantor Fitzgerald analyst Elemer Piros raised his price target for Aurinia Pharmaceuticals to $24 from $18 and reiterates an Overweight rating on the shares following the company's Q4 results. The new target reflects Aurinia's recent Notice of Allowance regarding a U.S. patent related to voclosporin's method of use. The analyst no longer anticipate a decrease in the voclosporin price in 2027 from generic entry. However, the largest driver of Aurinia's shares will likely be a focus on Phase 3 data for voclosporin for the treatment of lupus nephritis, which could be announced by year-end 2019, says Piros.

Read more at: (source)
https://thefly.com/landingPage...
---
$AUPH
, AURINIA PHARMACEUTICALS INC / H1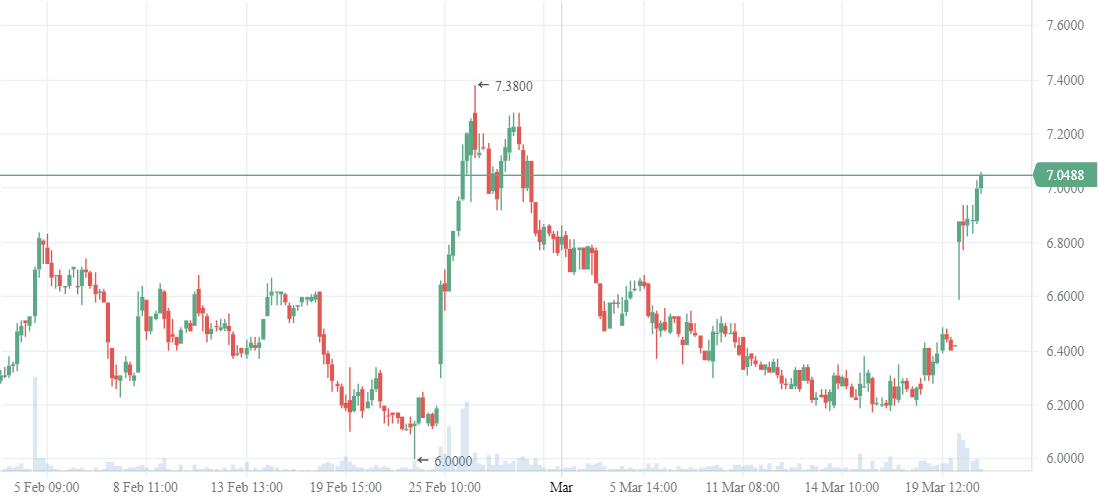 ---
NOTE: AUPH's Lupus drug looks very promising, but this is also a small biotech play. Very high risk/high reward type of stock.
---
Disclosure: I may trade in the ticker symbols mentioned, both long or short. My articles represent my personal opinion and analysis and should not be taken as investment advice. Readers should do their own research before making decisions to buy or sell securities. Trading and investing include risks, including loss of principal.
If you liked this article, please click the LIKE (thumbs up) button.
Feel free to leave any comments, question, or opinions.
Follow us and check back occasionally for additional articles or comments.