Trading list news update - Sept 30: TGTX - TG Therapeutics
TG Therapeutics submits BLA to FDA for ublituximab
TG Therapeutics announced the submission of a Biologics License Application ,or BLA, to the U.S. Food and Drug Administration requesting approval of ublituximab, the company's investigational glycoengineered anti-CD20 monoclonal antibody, as a treatment for patients with relapsing forms of multiple sclerosis, or RMS. The submission was based on the results of the ULTIMATE I & II trials, two identical Phase 3, randomized, global, multi-center, double-blinded, active-controlled trials evaluating ublituximab compared to teriflunomide in patients with RMS. The ULTIMATE I & II trials were conducted under a Special Protocol Assessment agreement with the FDA. Michael Weiss, Chairman and Chief Executive Officer of TG Therapeutics stated, "The submission of this BLA for ublituximab to treat patients with RMS marks a major milestone for us, being our first submission of a marketing application for an autoimmune indication and rounds out our near-term U.S. regulatory submissions. Multiple sclerosis is a chronic and potentially disabling disease that affects nearly 1 million Americans."
---
Our Take: "Our top pick and will remain so. Good news today as their MS drug shows the potential to be best in class and a real difference maker. Keep accumulating."
---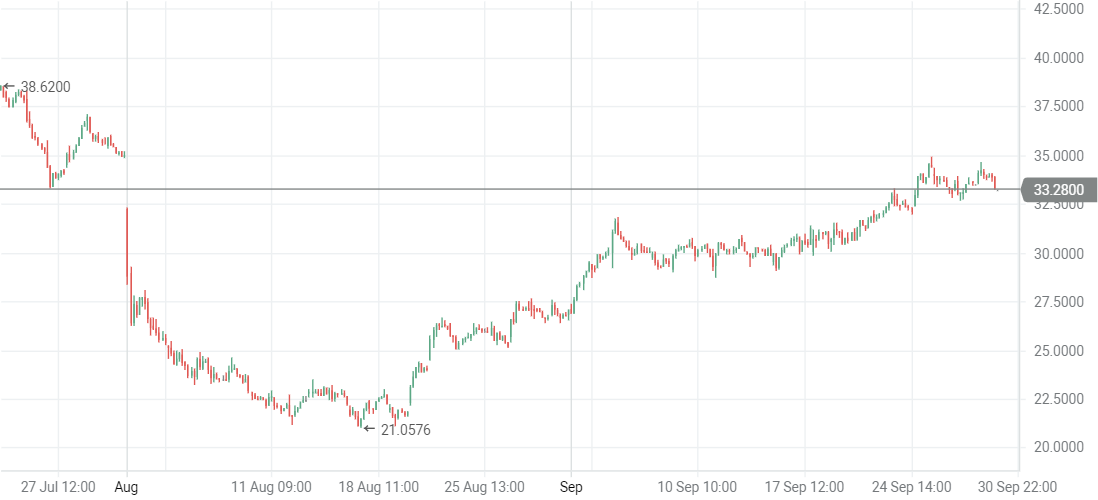 ---
Disclosure: I may trade in the ticker symbols mentioned, both long or short. My articles represent my personal opinion and analysis and should not be taken as investment advice. Readers should do their own research before making decisions to buy or sell securities. Trading and investing include risks, including loss of principal.

If you liked this article, please click the LIKE (thumbs up) button.
Feel free to leave any comments, question, or opinions. (Sign-up if you haven't already done so).
Follow us/bookmark us and check back occasionally for additional articles or comments on our page...
.