March 25 - Trading List: Updates, Analyst Actions, Our Take - TRIL
Notable updates, news, or analysts actions from our trading lists followed by 'Our Take'.
---
(Source: The Motley Fool)
Shares of Trillium were trading at $0.30 when Jan Skvarka was hired as its new CEO in September 2019. Few could have foreseen the impact hiring the former Bain & Company partner and Harvard Business School graduate would have. After new management focused the company's development efforts, transformed the organization, and got a $25 million investment from Pfizer, the stock rocketed to $20 by the end of November 2020.
Trillium's focus is now on cancers that affect the blood, bone marrow, and lymph nodes, as well as solid tumors. The company's drug candidates, TTI-621 and TTI-622, target the CD47 protein that resides on the surface of many cells, and is overexpressed in cancer cells. The protein essentially hides the cell by signaling to the body's immune system not to destroy it. This more-focused approach was validated when Gilead Sciences ($GILD) paid $4.9 billion to acquire CD47-focused biotech Forty Seven in March.
The latest data released at the American Hematological Society (ASH) in late November showed that both candidates were able to achieve a response rate in patients as a monotherapy -- without being administered in combination with other treatments. TTI-622 is still being studied in combination with other treatments to see if it can achieve even better results. The data from those studies will give more clarity about both its potential efficacy and which indications the company may target in further clinical trials.
Management is slated to provide an update on April 28. The stock will undoubtedly react to whatever news is delivered. The current share price of $10.50 is about halfway between where it sat when Skvarka was hired and the peak it touched shortly before the ASH presentation. With the trials focusing on lymphoma, and the global lymphoma treatment market estimated to be $17 billion next year, Wall Street could send the shares soaring back to those earlier highs if Trillium's drugs' efficacy persists as more data comes in.
---
This article represents the opinion of the writer, who may disagree with the "official" recommendation position of a Motley Fool premium advisory service. We're motley! Questioning an investing thesis -- even one of our own -- helps us all think critically about investing and make decisions that help us become smarter, happier, and richer.
Jason Hawthorne owns shares of Trillium Therapeutics.
---
Our Take: "On our trading list and favorites list. Extreme high risk / reward opportunity."
---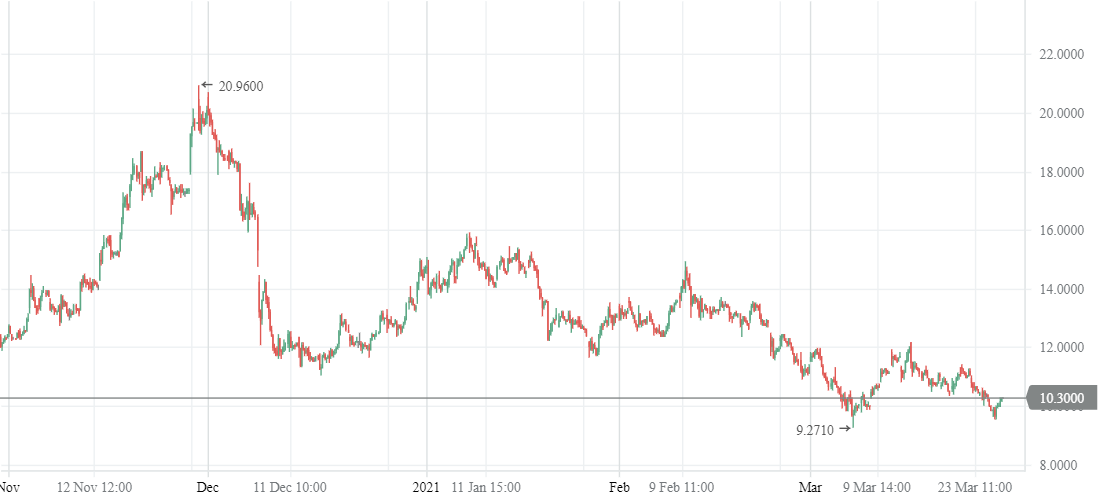 ---
Disclosure: I may trade in the ticker symbols mentioned, both long or short. My articles represent my personal opinion and analysis and should not be taken as investment advice. Readers should do their own research before making decisions to buy or sell securities. Trading and investing include risks, including loss of principal.

If you liked this article, please click the LIKE (thumbs up) button.
Feel free to leave any comments, question, or opinions. (Sign-up if you haven't already done so)!
Follow us/bookmark us and check back occasionally for additional articles or comments on our page...
.