Trading List: Feb. 4 - Updates, Analyst Actions, Our Take - SUPN
Notable updates, news, or analysts actions from our trading lists followed by 'Our Take'.
---
Supernus price target raised to $35 from $30 at Piper Sandler
Piper Sandler analyst David Amsellem raised the firm's price target on Supernus Pharmaceuticals to $35 from $30 and reiterates an Overweight rating on the shares after conducting a survey of 25 psychiatrists who manage significant numbers of adult patients with ADHD. A significant majority of respondents found SPN-812 to have an efficacy/safety profile that is at least as strong as that of Strattera, Amsellem tells investors in a research note. The feedback was suggestive of a receptive audience to SPN-812 as not only an alternative to Strattera but as an alternative to stimulants, says the analyst. He continues to believe that contribution from SPN-812 positions Supernus for "significant" EBITDA growth beyond the loss of Trokendi XR exclusivity in early 2023.
Our Take: "Always good to see price targets get raised and see a positive outlook. This is a nice biotech in the mental health space with growth potential. There is some risk, so do your research. Selling a few puts to get a better entry price is an idea."
---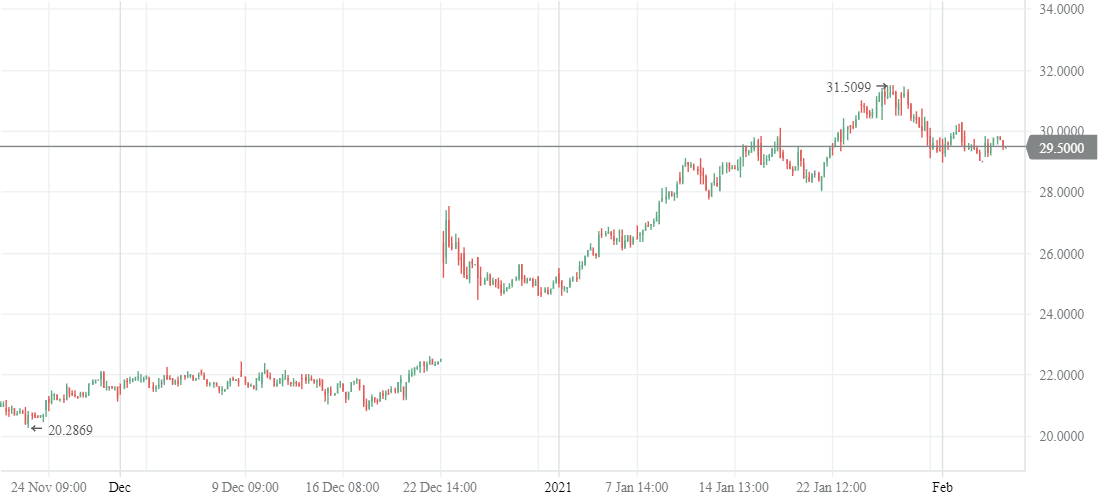 ---
Disclosure: I may trade in the ticker symbols mentioned, both long or short. My articles represent my personal opinion and analysis and should not be taken as investment advice. Readers should do their own research before making decisions to buy or sell securities. Trading and investing include risks, including loss of principal.
If you liked this article, please click the LIKE (thumbs up) button.
Feel free to leave any comments, question, or opinions. (Sign-up if you haven't already done so).
Follow us/bookmark us and check back occasionally for additional articles or comments on our page...
.