Trading List: June 16 - Updates & Analyst Actions - AUPH, BFYT, SUPN
$AUPH - $BFYT - $SUPN - On our trading list with news today or analyst comments with our opinion & trade ideas. Aurinia Pharma initiated with a buy rating/$20 target. Short seller issues a report on Benefytt Tech. Supernus upgraded to an Overweight with a raised price target.
---
Aurinia Pharmaceuticals initiated with a Buy at BTIG
BTIG analyst Dae Gon Ha initiated coverage of Aurinia Pharmaceuticals with a Buy rating and $20 price target. The analyst cites positive topline results from Phase 3 AURORA lupus nephritis, or LN, study that "pushed voclosporin one-step closer to commercialization", adding that limited competition in LN, attractive safety/efficacy profile of voclosporin, and the dry eye syndrome opportunity warrant a positive view on the stock.
Our Take: We like this one as it's lupus nephritis drug is going well and has very good potential and approval.
---
New short report on Benefytt Technologies published by Aurelius Value
Aurelius Value, which notes that it is short Benefytt Technologies (BFYT), formerly known as Health Insurance Innovations, noted in a new report on its site that attorneys general from seven states filed suit against health insurance telemarketers who allegedly made at least 1 billion illegal robocalls. Associated FCC documents "lead us to conclude that a significant portion of these robocalls were used to generate 'leads' for brokers within BFYT's network to sell policies to unsuspecting consumers," the short selling firm claims. The report goes on to state: We have repeatedly expressed our concerns about BFYT and the integrity of various statements made by its management team in a series of previous reports. These new revelations only exacerbate our skepticism."
Our Take: Their report makes me a bit more cautious on this one, BUT... we also got to consider these folks are admittedly holding a short position in the stock and are trying to hurt the share price/company. Also it says here 7 states file suit against health insurance telemarketers - is Benefytt named? Longer term this company is in a good place, short-term we need to know more facts about this.

---
Supernus upgraded to Overweight from Neutral at Piper Sandler
Piper Sandler analyst David Amsellem upgraded Supernus Pharmaceuticals to Overweight from Neutral with a price target of $31, up from $25. The analyst's "new bullish thesis" is driven by favorable feedback from a survey of 25 movement disorder specialists focused on the company's recently acquired apomorphine products for patients with advanced Parkinson's disease. The feedback on the whole surrounding the apomorphine subcutaneous continuous infusion pump points to a relatively wide footprint for the product, Amsellem tells investors in a research note. The analyst sees an attractive risk/reward at current share levels.

---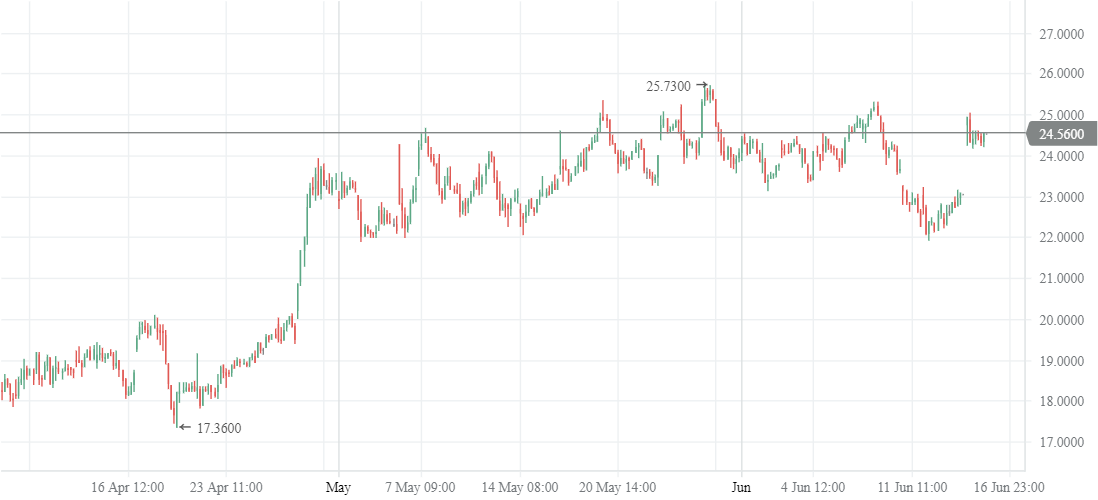 ---
Disclosure: I may trade in the ticker symbols mentioned, both long or short. My articles represent my personal opinion and analysis and should not be taken as investment advice. Readers should do their own research before making decisions to buy or sell securities. Trading and investing include risks, including loss of principal.
If you liked this article, please click the LIKE (thumbs up) button.
Feel free to leave any comments, question, or opinions. (Sign-up if you haven't already done so).
Follow us/bookmark us and check back occasionally for additional articles or comments on our page...
.
Are you interested in trading stocks to supplement your income or make a living? Maybe become a professional trader? Many traders have the skills and nerves to trade, but not the upfront capital. Well now that problem is solved!
Try2BeFunded has expanded its trading program! If you're a novice or experienced trader, you can earn access to a trading account with up to $100,000! To learn more about how to qualify, click HERE and give it a shot! You have nothing to lose it is free to try.
.