Trading List: May 14 - Updates & Analyst Actions - AMRN, EXEL, TGTX
$AMRN - $EXEL - $TGTX - On our trading list. All with news today or analyst comments.

---
Patent attorney finds Amarin appeal brief effective, says H.C. Wainwright
With Amarin having filed its opening appeal brief with the U.S. Court of Appeals for the Federal Circuit, H.C. Wainwright analyst Andrew Fein consulted with a patent attorney on initial perspectives. The patent attorney concluded that Amarin has done a thorough job presenting its case and effectively presented its opening shot in the best light possible, Fein tells investors in a research note. The attorney further believed the brief explained the Vascepa technology and the basis of the invention thoroughly, why it was needed and the approach the inventor took to solve the problem of lowering triglycerides in patients with severe hyperlipidemia without raising LDLs, adds the analyst. Fein points out that Amarin essentially has two main lines of argument: that the court erred in finding a prima facie case of obviousness because it did not apply the correct analytical framework and erred in its approach to secondary considerations. Fein's consulted attorney found Amarin's second line of argument compelling, both on the merits and on the clarity and force of argument. That said, the company only needs to be right on one, Fein adds. He keeps a Buy rating on Amarin with a $51 price target.

---
Exelixis price target raised to $40 from $35 at SunTrust
SunTrust analyst Asthika Goonewardene raised the firm's price target on Exelixis to $40 from $35 and keeps a Buy rating on the shares. The analyst notes that the company's ASCO abstract for COSMIC-021 C7 trial in NSCLC shows that it delivered with initial positive data, as it may be in a position to pursue an "accelerated route to market". Goonewardene models the use of Cabometyx+atezo in 2/3L PD-L1+ metastatic NSCLC and assigns a 50% probability of success for the drug.

---
TG Therapeutics files to sell 6M shares of common stock
J.P. Morgan Securities LLC, Jefferies LLC Evercore Group L.L.C., and Cantor Fitzgerald & Co. are acting as joint book-running managers for the proposed offering.
Our Take: A bit disappointed here as we thought they had plenty of cash on hand and would not need to sell more stock. Could be why the stock has had a bit of a pull back and trouble staying above $20 the last few days. However, any dip in this stock should be bought.

---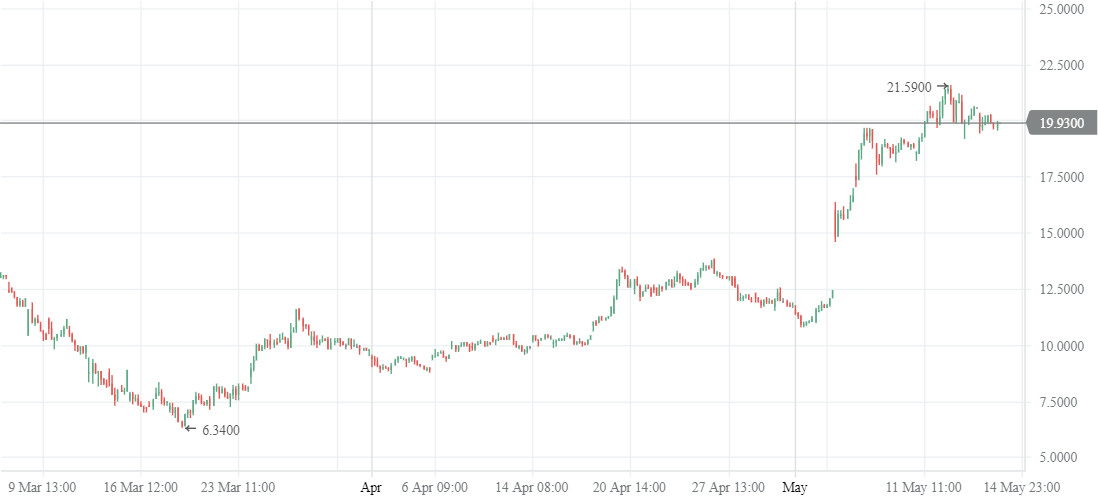 ---
Disclosure: I may trade in the ticker symbols mentioned, both long or short. My articles represent my personal opinion and analysis and should not be taken as investment advice. Readers should do their own research before making decisions to buy or sell securities. Trading and investing include risks, including loss of principal.
If you liked this article, please click the LIKE (thumbs up) button.
Feel free to leave any comments, question, or opinions. (Sign-up if you haven't already done so).
Follow us/bookmark us and check back occasionally for additional articles or comments on our page...
.
Are you interested in trading stocks to supplement your income or make a living? Maybe become a professional trader? Many traders have the skills and nerves to trade, but not the upfront capital. Well now that problem is solved!
Try2BeFunded has expanded its trading program! If you're a novice or experienced trader, you can earn access to a trading account with up to $100,000! To learn more about how to qualify, click HERE and give it a shot! You have nothing to lose it is free to try.
.