Watchlist Update: 5-20-2019 - Micron Tech, Carrizo Oil&Gas - Analyst Comments
Micron price target lowered to $45 from $48 at Deutsche Bank - $MU
Deutsche Bank analyst Sidney Ho lowered his price target for Micron Technology to $45 from $48 after hosting a week of investor meetings with management. While there are some signs that support a second half of the year demand recovery, driven primarily by the end of inventory depletion, there are also uncertainties in terms of the macro environment, especially as it relates to the U.S.-China trade tension, Ho tells investors in a research note. He keeps a Buy rating on Micron despite the reduced price target.

Read more at: (source)
https://thefly.com/landingPage...
---
Carrizo Oil & Gas resumed with a Market Perform at Wells Fargo - $CRZO
Wells Fargo analyst Gordon Douthat resumed coverage of Carrizo Oil & Gas with a Market Perform rating and $15 price target. The analyst sees the company's see oil and total production growth lagging peers, driving a valuation discount.

Read more at: (source)
https://thefly.com/landingPage...
---
$MU
, Micron Technology, Inc. / H1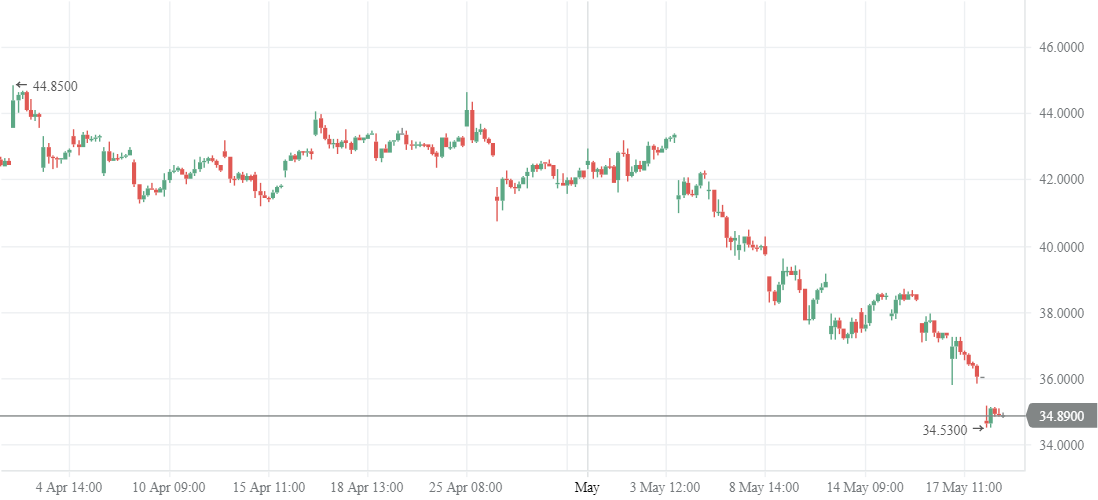 $CRZO
, Carrizo Oil & Gas, Inc. / H1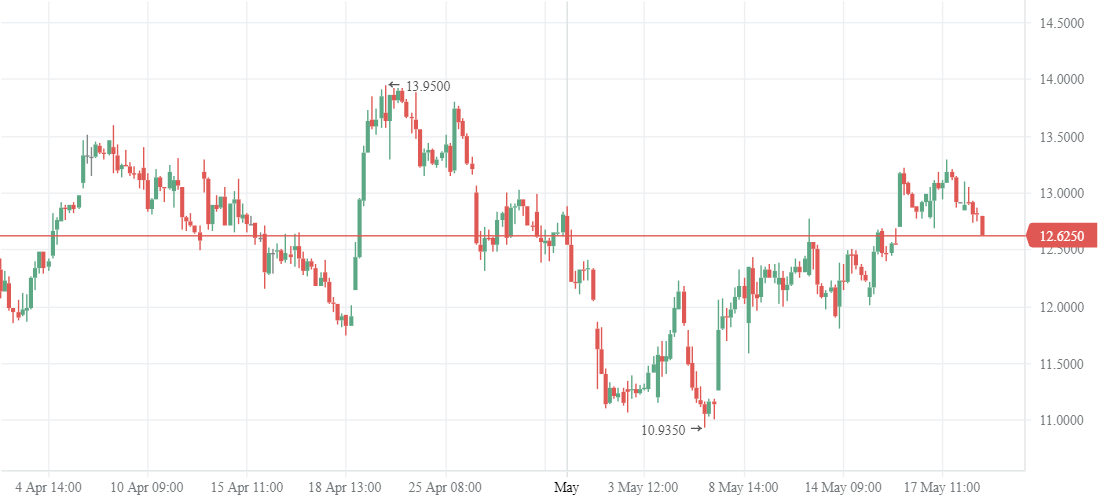 ---
TIGER'S TAKE: Micron is definitely in a bear market, maybe look for a bottom to nibble at. But this is tied to the China trade mess, so a gamble. I do like Carizzo. This is a good little oil & gad company with a volatile stock that creates good trading opportunities.
---
Disclosure: I may trade in the ticker symbols mentioned, both long or short. My articles represent my personal opinion and analysis and should not be taken as investment advice. Readers should do their own research before making decisions to buy or sell securities. Trading and investing include risks, including loss of principal.
If you liked this article, please click the LIKE (thumbs up) button.
Feel free to leave any comments, question, or opinions.
Follow us and check back occasionally for additional articles or comments.