Watchlist Update: 5-16-2019 - IOVA - Iovance - Analyst Comments
On our watch list: Up 38%+ Thursday on great drug news. $IOVA
---
Iovance Biotherapeutics price target raised to $34 from $29 at Baird
Baird analyst Madhu Kumar raised his price target for Iovance Biotherapeutics to $34 from $29 and maintained an Outperform rating, citing increased tumor-infiltrading lymphocyte technology conviction on ASCO abstracts in cervical cancer and metastatic melanoma. The abstracts for Phase 2 data for TIL technology increases his conviction in Iova's TILs, particularly in cervical cancer, the analyst says in a research note.

Read more at: (source)
https://thefly.com/landingPage...
---
Jefferies calls Iovance 'big winner' at ASCO, sees up to 40% share rally
Jefferies analyst Biren Amin calls the data reported by Iovance Biotherapeutics (IOVA) the "big winner" for the American Society of Clinical Oncology annual meeting. The ASCO update suggests Iovance's tumor infiltrating lymphocytes therapy could open the door for cell therapy in the "lucrative" solid-tumor market, Amin tells investors in a research note. He points out the company reported that no new patients have progressed in the melanoma trial and offered first evidence of clinically meaningful durability for TIL therapy. Also, its cervical data that reported a 44% overall response rate is three-times greater than reported with Merck's (MRK) Keytruda in a similar patient population, contends Amin. He believes last night's update could drive a 30%-40% rally in shares of Iovance. The analyst keeps a Buy rating on the name with a $29 price target.

Read more at: (source)
https://thefly.com/landingPage...
---
$IOVA
, Iovance Biotherapeutics, Inc. / H1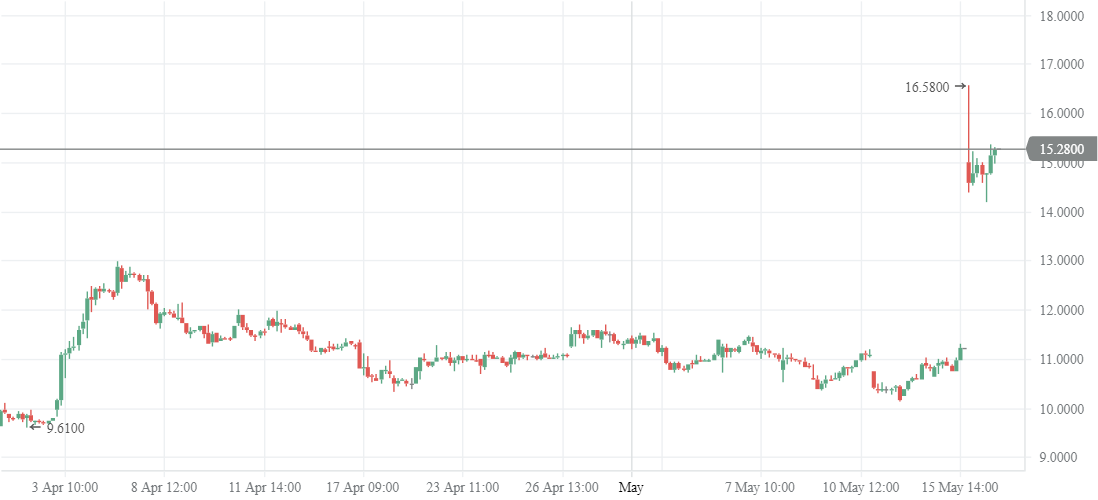 ---
Disclosure: I may trade in the ticker symbols mentioned, both long or short. My articles represent my personal opinion and analysis and should not be taken as investment advice. Readers should do their own research before making decisions to buy or sell securities. Trading and investing include risks, including loss of principal.
If you liked this article, please click the LIKE (thumbs up) button.
Feel free to leave any comments, question, or opinions.
Follow us and check back occasionally for additional articles or comments.