Watchlist Update: 5-6-2019 - CRZO - Carrizo Oil & Gas - Company Comments
Carrizo Oil & Gas says will continue to evaluate 'any and all' opportunities
Carrizo Oil & Gas provided the following statement in response to the schedule 13D filed by Lion Point Capital. The company said, "Carrizo welcomes regular and thoughtful engagement with its shareholders and seriously considers all suggestions that may enhance shareholder value. While the company has a history of robust shareholder communications, Carrizo does not comment on specific discussions with shareholders. Carrizo's Board and management team are focused on creating shareholder value by executing on the company's strategy of driving free cash flow by generating prudent, high-return production growth and reducing leverage. While the company believes that its significant drilling inventory in two of the highest-return plays in North America positions it to deliver on these goals in the current pricing environment, its Board and management team will continue to evaluate any and all opportunities, including transactions with other companies, that could generate superior returns for shareholders."

Read more at: (source) $CRZO
https://thefly.com/landingPage...
---
On our trading list, a medium size oil & gas company that we like trading/investing in. Very volatile name which creates trading opportunities for us.
The company is responding to a 13D being filed by Lion Point Capital who has taken a stake in the company.
---
$CRZO
, Carrizo Oil & Gas, Inc. / H1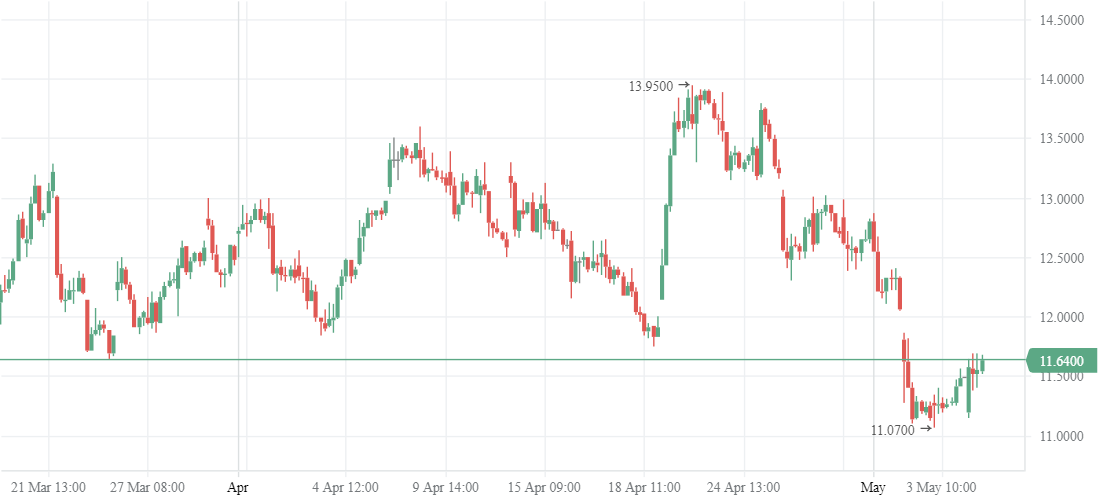 ---
Disclosure: I may trade in the ticker symbols mentioned, both long or short. My articles represent my personal opinion and analysis and should not be taken as investment advice. Readers should do their own research before making decisions to buy or sell securities. Trading and investing include risks, including loss of principal.
If you liked this article, please click the LIKE (thumbs up) button.
Feel free to leave any comments, question, or opinions.
Follow us and check back occasionally for additional articles or comments.